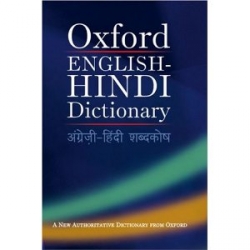 Bolti ár: 12000,- Ft
Online ár:
12000,- Ft
Kedvezmény:
0%
FIGYELEM!
A könyvből ez az utolsó példány! Amennyiben meg szeretné vásárolni, rendelje meg mielőbb!
Oxford English-Hindi Dictionary
Megjelenés éve: 0000
Oldalszám: 802
ISBN: 0195648196
0. kiadás
darab



This book does give some colourful and generally humorous translations of concepts which are quite recent or alien in India - for instance pizza (not the best example) is translated roughly as "a round piece of dough on which one may put tomatos". Quite funny to read those kinds of entries!